Perka - Downtown Chapel Hill's Loyalty Reward's Program
FOR IMMEDIATE RELEASE


November 16, 2012

Contact:

Bobby Funk

Chapel Hill Downtown Partnership

919-967-9440
Perka comes to Downtown Chapel Hill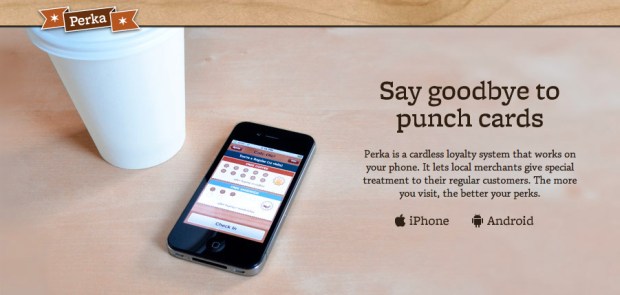 Unlike other business rewards programs, Perka rewards loyal customers who return to their favorite restaurants regularly. Based on a free mobile app available at the Apple & Android markets, Perka offers a simple, unified, flexible model for businesses in Downtown Chapel Hill while offering discounts to their best customers



How it Works:
Perka is an app-based loyalty program that digitizes the concept of a paper-based loyalty punch card and unifies businesses in the community on the same platform.

When customers make a purchase, they earn punches (much like a coffee card) to earn perks after a certain amount of purchases. This is all done in apps to make the same software work across businesses in the community.

Featuring a tiered reward system, Perka offers the best rewards to a business's best customers. Details at

www.getperka.com

The Chapel Hill Downtown Partnership sponsored the program providing a free 6 month trial for any Downtown Chapel Hill business. Downtown businesses using or soon-to-be using Perka downtown include:

If you're a Downtown Chapel Hill business owner and interested in trying Perka for your business, contact

Bobby Funk

at the Chapel Hill Downtown Partnership. 919-967-9440
The Chapel Hill Downtown Partnership is charged with leading and managing downtown through partnership efforts; marketing and promotions; improving the visual appeal of downtown; and rebuilding downtown as a mixed use center of retail, service, professional, governmental, institutional, and residential uses.