COMING SOON: Art art ART Art ART art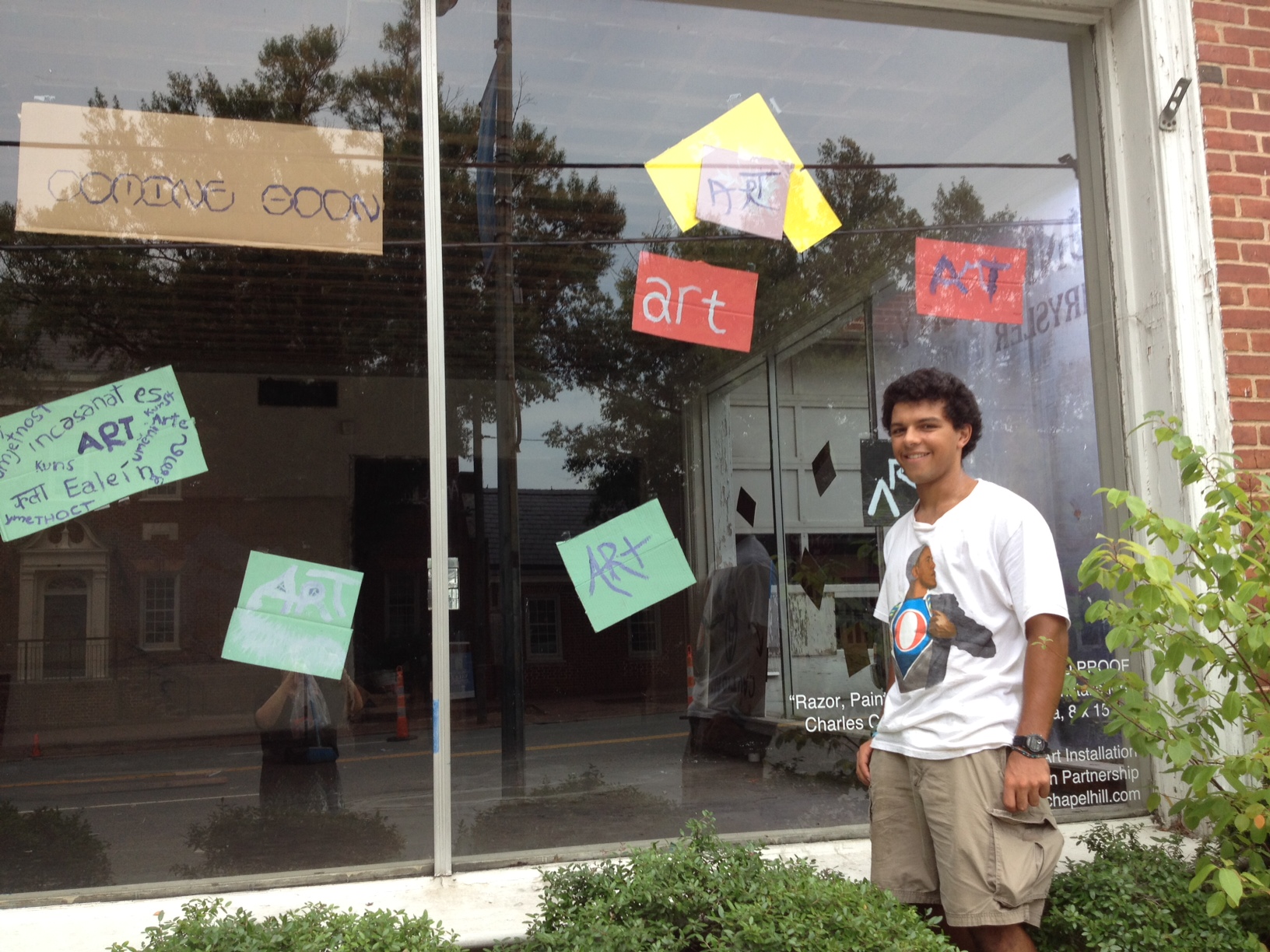 The last installation in the giant windows at the Yates Building on West Franklin Street lasted about two months longer than we had expected, but we had to take it down the other week.
Artist Charles Chace defined the laws of gravity and physics when he constructed his piece "ENEMY Amplified Proof" out of hundreds of brightly colored pieces of cardboard. Eventually the heat and humidity got to the cardboard and it started to collapse.
Just about that time Kieran Preissler, a 17 year old recent Woods Charter graduate, stopped by a LOCALLY GROWN movie night. I had met Kieran a few months earlier -- while helping Charles with his installation. Those days we met many, many people who were curious about what we were doing in the old Yates Building. Kieran rode his bike by - and stopped to talk with me. Kieran is the kind of young person that makes me miss my old days of working at Street Teen Center. He's engaging, creative, ambitious, and simply interesting! Before the LOCALLY GROWN movie had ended -- I had enlisted Kieran as a volunteer at the Downtown Partnership.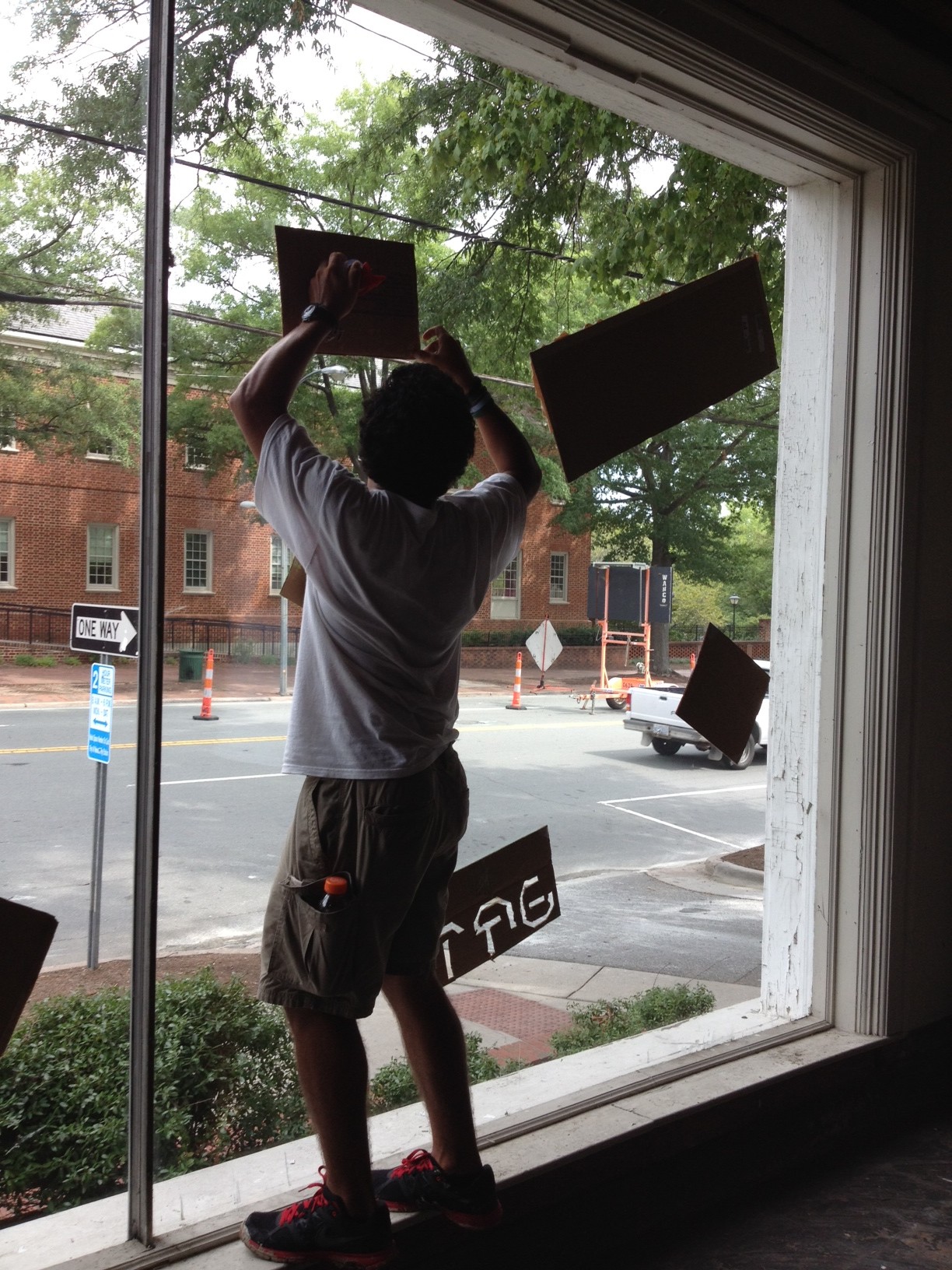 Over the course of the next week Kieran created the art work that currently fills the windows at the Yates Building. Kieran used the left over pieces of colored cardboard from Charle's piece, along with wall paint we had in our office. He recycled supplies to create new art!
In essence it's a temporary art installation to let the world know that another work of art will be coming soon. In fact it's not the only set of windows on West Franklin Street that will be seeing more art installations - more on that soon!
I'm thankful Kieran turned up on the Wallace Plaza just at the moment I needed him! Stop by to see his work -- it will be hanging in the windows until the end of September. And if you see Kieran as he rides his bike around town or runs the steps of Kenan Stadium (his new found hobby!) - wish him good luck as he starts classes at Durham Tech for the fall semester!
~Meg