Chapel Hill's annual arts festival, Festifall, is back this October and set to take over West Franklin Street from 11 a.m. to 3 p.m. Saturday, Oct. 12. This year's festival will feature an eclectic arts and craft market, live music, interactive performances, and free family fun.
There's plenty to do and see in Downtown Chapel Hill this week - including the 100th anniversary of Forest Theatre.
Welcome to Downtown Chapel Hill
Downtown Chapel Hill is a diverse and vibrant crossroads where North Carolina meets the world! Downtown is an energetic, creative mixed-use district that launches entrepreneurial ventures, supports a thriving arts & cultural community, boasts world-renowned dining, and serves as the gathering spot for young and old; all while preserving and enhancing the community's unique character.
Downtown is Open to Business and Open To All
Downtown Chapel Hill is a community proud of inclusivity and diversity, built on respect and acceptance of all. It is the social, cultural, and spiritual center of Chapel Hill and as such, we strive to make downtown a safe and welcoming place for everyone. Read More...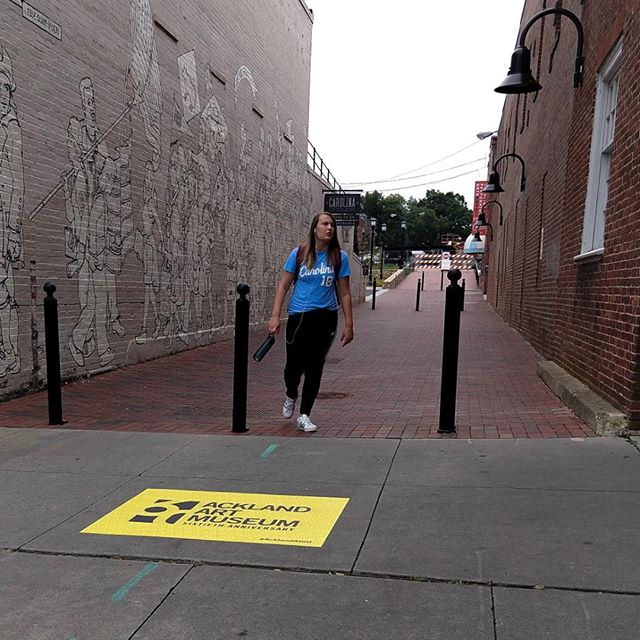 We are thrilled that @ackland_art_museum is celebrating their 60th in Downtown Chapel Hill! Check out these colorful sidewalk stickers along Franklin Street! We hope their upcoming exhibits are as colorful!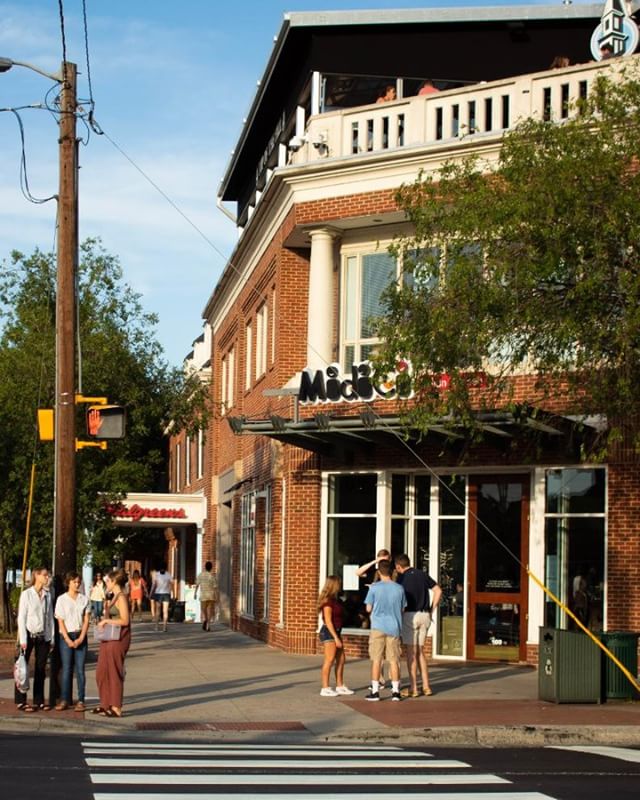 Downtown Chapel Hill is ready to serve up some great food, good drinks, and Carolina cheer this weekend as we start another football season! Go Heels! @CarolinaAthletics #BeatCal #GoHeels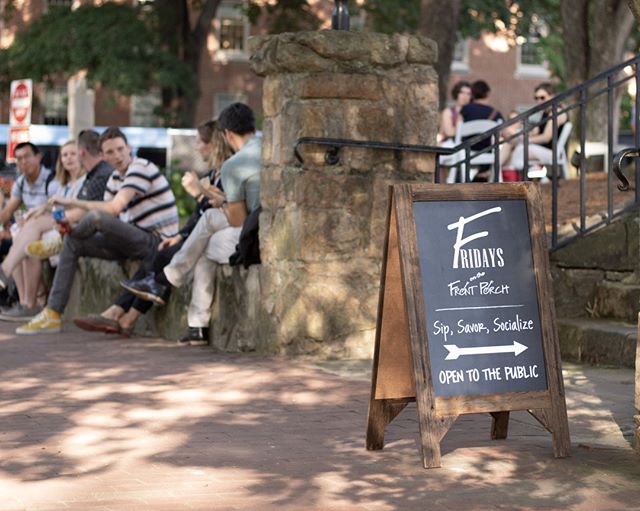 #TGIF! A beautiful Friday evening in Downtown Chapel Hill means a great night to visit #FOFP! Fridays on the Front Porch is a classic 'Carolina' event at @TheCarolinaInn!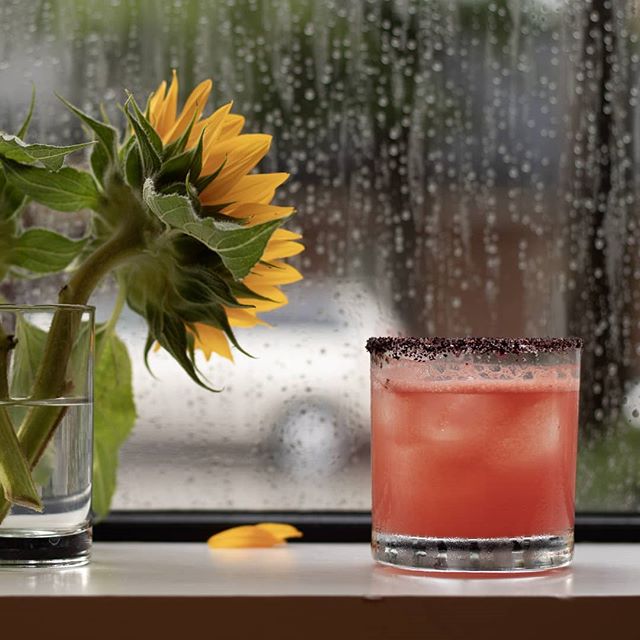 Are you moving your kids into the dorms this weekend? Take a break and head to @lanternrestaurant for a refreshing cocktail!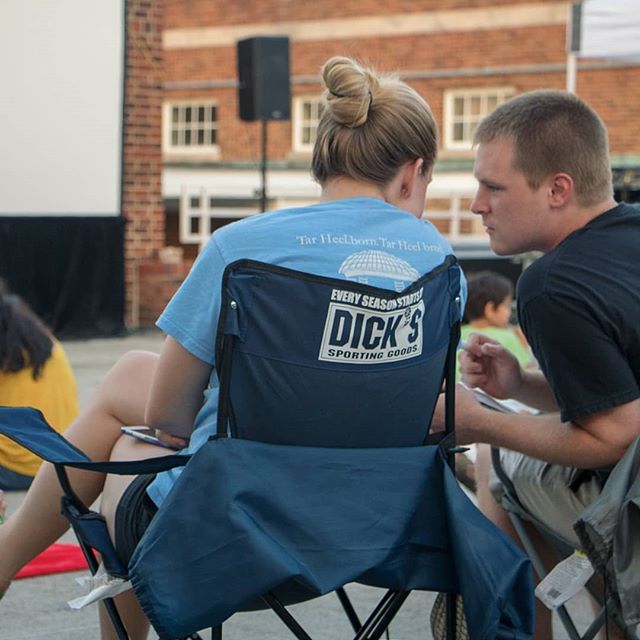 Movies Under the Stars is back! This Thursday, we're showing Coco with bilingual storytime before the movie! More information on our website! @chapelhillgov @chcommunityarts #downtownchapelhill #meetdowntown #free #kidfriendly #coco #bilingual #outdoormovie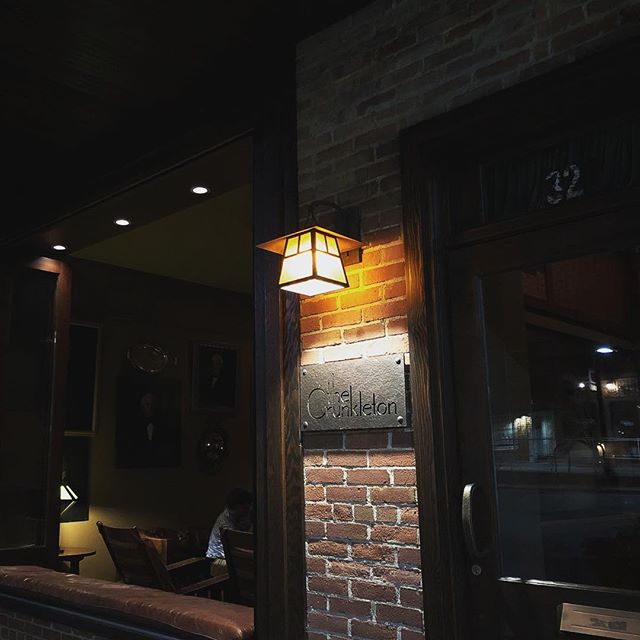 Although we have to hand the Instagram back to our friends at @downtownchapelhill, we've loved sharing our stories with you all. It is a true privilege! We hope that you come in sometime to experience our bar for yourselves. We each have countless more stories and spirits to share with all of you. Remember to follow us at @thecrunkleton for announcements and future events! For private events, please email events@thecrunkleton.com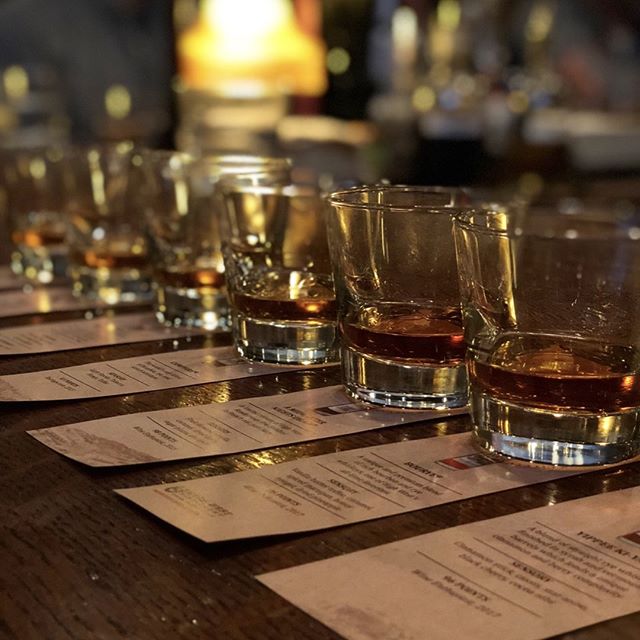 Here at The Crunkleton, we like to provide unique opportunities for our patrons in many different ways. Every few months, we host tastings for different spirits, giving people the opportunity to try new brands or spirits and to learn in a classroom-like atmosphere. Most recently, we've done a High West tasting, a Charles Medley Distillery tasting, and the Spirits of Mexico (which mostly focused on mezcal with a little bit of tequila talk). These events provide a great chance to ask questions among new friends and our staff, and sometimes representatives from brands/distilleries. These events are open to the public to buy tickets and are advertised on our social media pages! If you cannot attend one of these events or are wondering about other options, we also host private bourbon and scotch tastings for small groups of people. For more information, please email events@thecrunkleton.com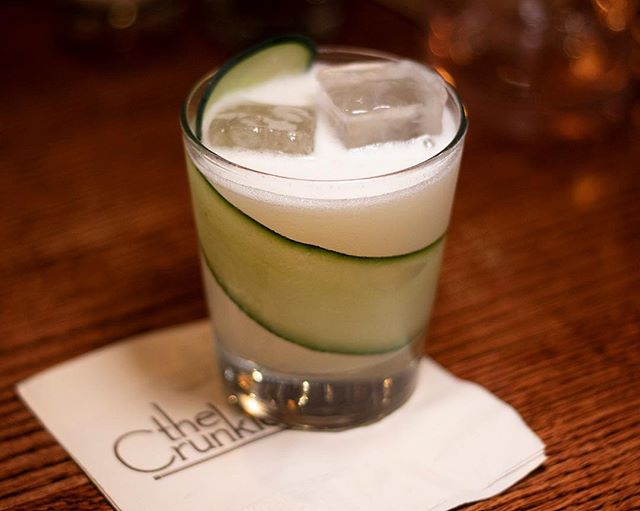 The Elderflower Sour is another one of our favorite cocktails. Although the recipe has changed a bit from when Gary first created it, it still remains a classic on our menu. Made with elderflower liqueur, gin, simple syrup, ginger, and lime, it is guaranteed to hit the spot every time. Don't forget the that whole slice of cucumber too! (It makes for a perfect snack at the end of a great cocktail)