Living Downtown
With everything you need all within easy walking distance, who wouldn't want to live in Downtown Chapel Hill? Imagine strolling to your favorite coffee shop for breakfast, walking to work or school and then ending the day with a great dinner or a live show, just steps from your home! Downtown Chapel Hill offers accommodations for rent or for purchase ranging from efficient 600 square feet to over 3,000 spacious square feet. Many new residential units are currently in the works.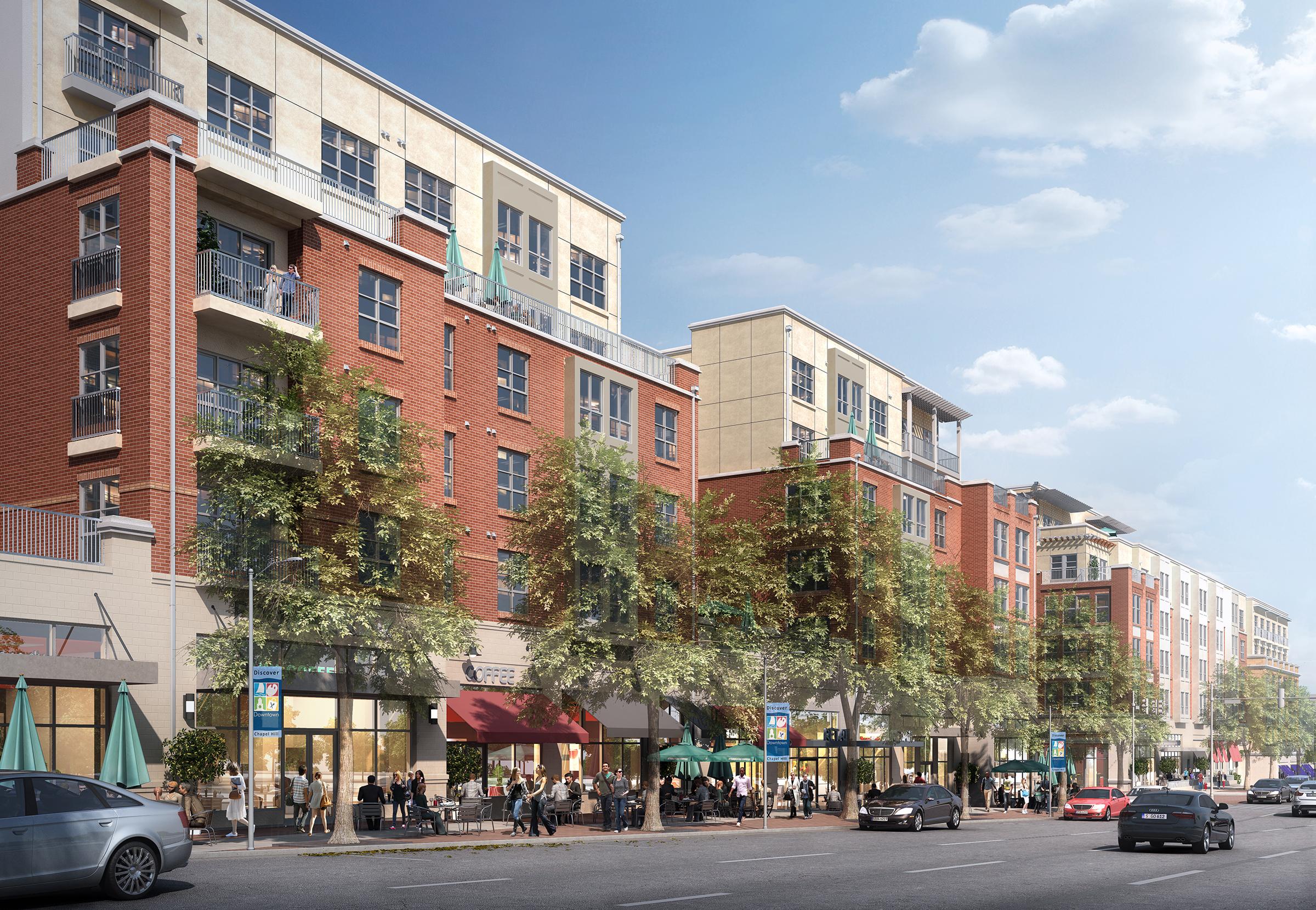 Carolina Square
Vibrant mixed-use development opened July 201
Located in the heart of Chapel Hill, less than 0.1 miles from UNC at the intersection of Columbia and Franklin, Carolina Square will encompass a mixed set of uses including 42,000 rsf Retail, 159,000 rsf Class A Office, and 246 Apartment units.
Greenbridge
Located just one block off West Franklin Street between Chapel Hill and Carrboro neighborhoods, Greenbridge Condominiums feature one, two and three bedroom homes and offer an exceptional, green living experience for condos in Chapel Hill.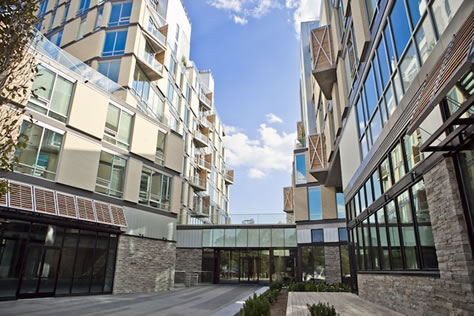 140 West Franklin
140 West Franklin represents an unrivaled "home base" steps away from everything Chapel Hill has to offer. An elegant, first-class development offering a unique lifestyle and investment opportunity. So follow your heart, and discover everything that makes this extraordinary place special. Explore the unprecedented amenities and affordable luxury today.
The Courtyard Lofts
Offering bright and airy loft-style apartments in 2-bedroom, 3-bedroom, 4-bedroom and 4-bedroom duplex models. With their soaring ceilings and large warehouse-style windows, the Courtyard's units have the bright, airy feeling of today's most desirable lofts. Their contemporary, open design offers both comfortable communal areas and plenty of privacy – and all feature gleaming hardwood floors, exposed brick and beams, central A/C and designer inspired energy efficient kitchens.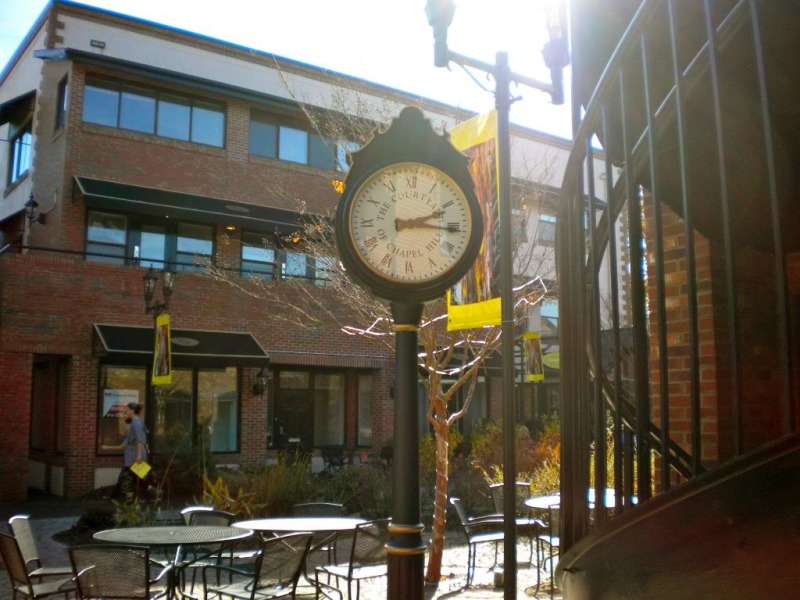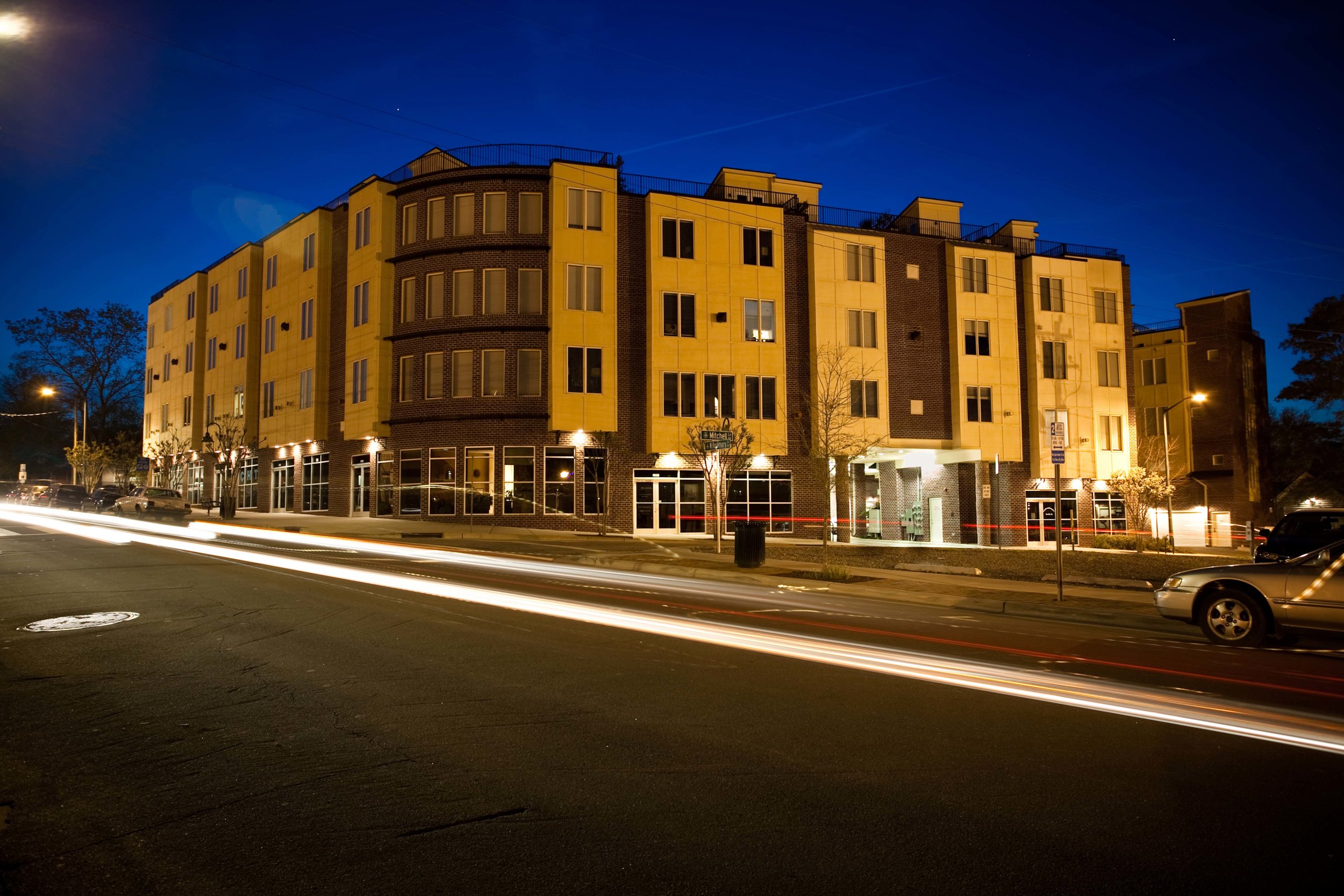 Rosemary Village
Rosemary Village is a luxury condominium complex located in the heart of downtown Chapel Hill.
Rosemary Village features 38 luxury condominiums within a short walk to UNC's campus, Franklin Street, restaurants, and shopping. Rosemary Village offers a unique lifestyle where you can shop, work, and play in beautiful downtown Chapel Hill.
Shortbread Lofts
Opened in the fall of 2014 on West Rosemary Street, Shortbread Lofts offers 85 residential units with several retail outlets on the ground floor, a rooftop garden terrace, gym, and all utilities included.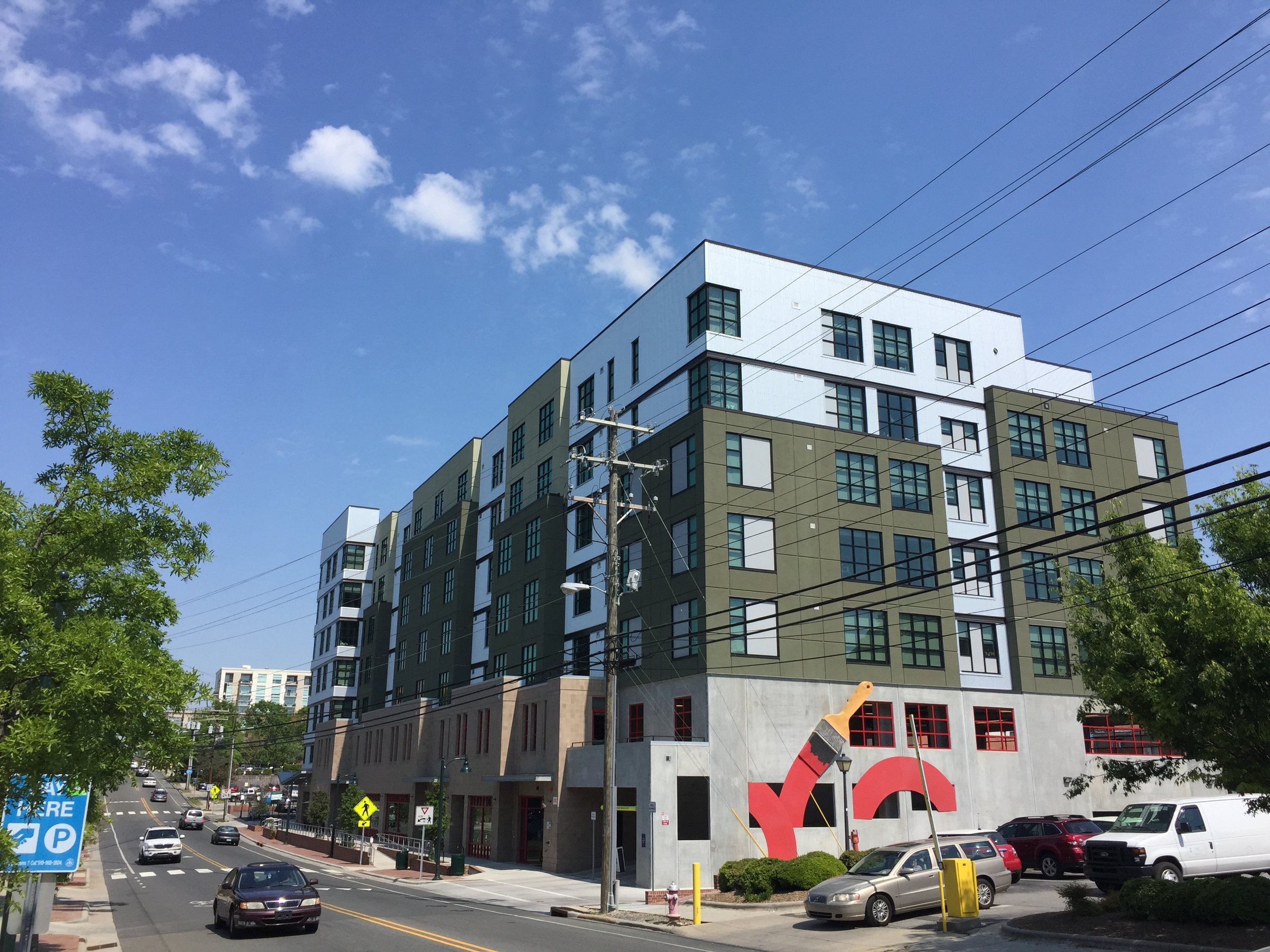 Granville Towers
Granville Towers has everything a UNC student needs - fully-furnished rooms, basketball court, game room, and more social activities than you can fit on your smart phone calendar. And since you'll be doing some studying too, you'll be happy to know Granville Towers has WiFi internet & plenty of meeting areas to study with friends. Check out the total package that will make Granville Towers your home away from home.
The Warehouse Apartments
Located just a couple blocks northwest of University of North Carolina campus, The Warehouse easily allows you to walk or bike to class. Combined with great community perks such as a private rooftop for sunbathing and private study, on-site parking, and a fitness center The Warehouse enables the ultimate in student living.