Theaters and Performance Venues
Catapult into the drama of the performing arts as you experience classical music, theatrical comedy and drama, artisticfilms and new-release movies. Witness nationally acclaimed and award winning directors, actors and musicians at cultural venues all within walking distance from each other in downtown and on UNC's campus.
CURRENT ArtSpace + Studio
123 W. Franklin Street, Building C
Chapel Hill, NC 27599-3276
http://currentunc.org/
CURRENT, located in the new Carolina Square, is designed to break down barriers and innovate art through interactive installations, immersive experiences and pushing performance past the stage and into the audience.
Playmakers Repertory Company
250 Country Club Road
919-962-7529
www.playmakersrep.org
Playmakers captures your attention with humorous comedies that make you laugh until your sides hurt and captivating dramas that bring tears to your eyes. Be transformed into the lives of those on stage to contemplate the mysteries of life or to simply enjoy a delightful tale. Photo courtesy of Playmakers Repertory Company.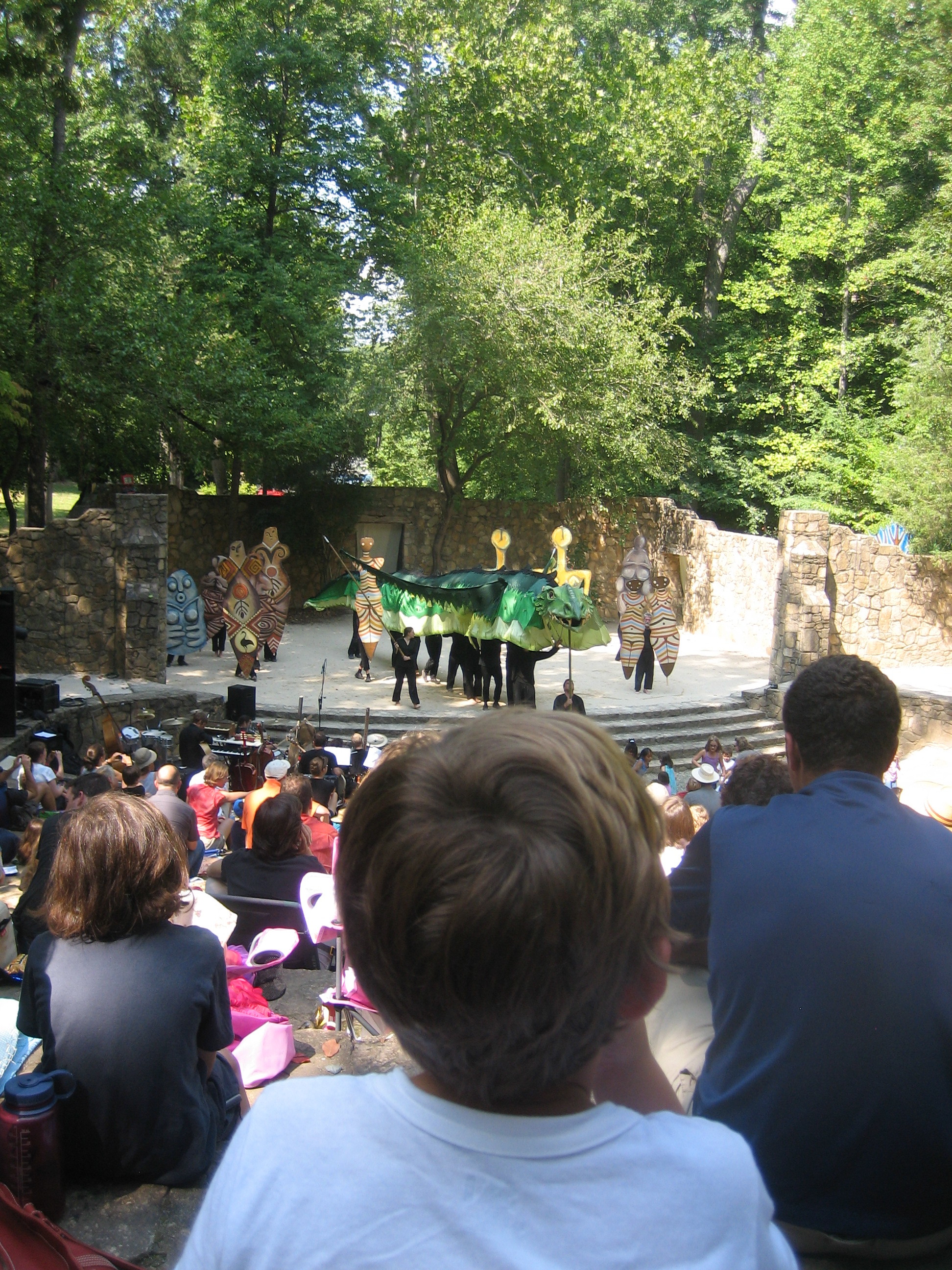 Forest Theatre
Country Club Road
919-962-0522
The Forest Theatre, an outdoor amphitheater on UNC campus, is open during the year for performances, weddings and other events. The Theatre dates back to 1916 when the first outdoor drama was performed at this site. The Forest Theatre is located within Battle Park and is maintained by the North Carolina Botanical Garden. Photo courtesy of the North Carolina Botanical Garden.